Your Local Waste Disposal Solution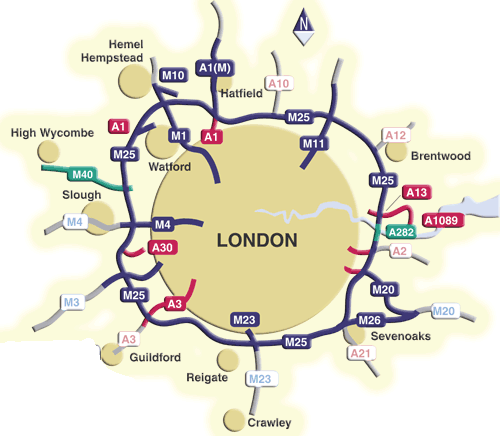 Are you in London or one of surrounding areas? - In that case you can count on us to resolve your waste problem quickly and efficiently. We have been operating across this area for the last 15 years and have an excellent working knowledge of the region. You can be confident that our scheduled waste collections will be there when we say we will.
Fast - Our fleet of modern driver assisted vehicles are operating every day so one of our team is never far away if you job is urgent or ready to fit in a scheduled job that is convenient with your timescales and committments.
(Click on the map for more information about the areas we cover)
Helping your business...
We generate about 177 million tonnes of waste every year in England alone, and the regulations and control involved in managing this becomes tighter and more complex each year. Our experience means that we can take this burden from you allowing you to concentrate on developing your business safe in the knowledge that your waste is being recycled and disposed of professionally and using systems compliant with all current policies and legislation.
We have the knowledge, relevant licences, tools and staffing levels to ensure that this this done quickly and with as little interuption to your site as possible. We take care of your waste duty of care leaving you free to concentrate on your business.
Cost Effective Solutions for your Waste Management
Because we are local we can minimise the transportation of waste which is expensive, enviromentally harmfull and energy inefficient.
By using our services you are shaing our belief in operating where posible an environmentally friendly alternative to landfill - a true investment in all our futures.
We can help to introduce savings and cost minimisation to you whilst providing a fast and efficient service to manage your waste needs. Call 0800 389 8812 today to see how we can help you.